Cam Followers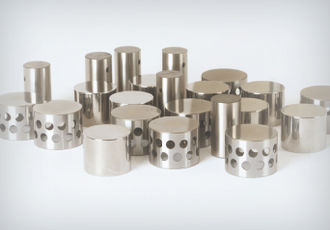 Our excellence in grinding technology and the natural association of cam followers to cam lobes mean no one is better placed to understand the relationship between these two components.
Our in-house manufactured cam followers are machined from solid steel, with thin walled section, lightweight machining options and strengthening ribs produce the most durable and reliable cam followers guaranteed to give trouble free use.
The exacting tolerances we maintain ensure extremely high dimensional accuracy.
Further options include super finishing and DLC coating where reduction in friction is of paramount importance.
EN40B Steel
Nitrided
High dimensional tolerances
Stock items
Custom manufacture
Super finishing and DLC coating options
Valve Springs
Profiles designed by Kent Cams give the ultimate in performance without compromising reliability. Maintaining valve control under designed operating conditions is a prerequisite to valve train safety. Consequently, a change in valve spring may be required.
Kent Cams valve springs are produced in a number of materials including ultra high tensile Super Clean Oteva 90, a steel specifically designed for the manufacture of valve springs requiring an extremely high fatigue resistance with good relaxation properties in high temperature engines.
Specific control of the shot peening process further increases fatigue resistance.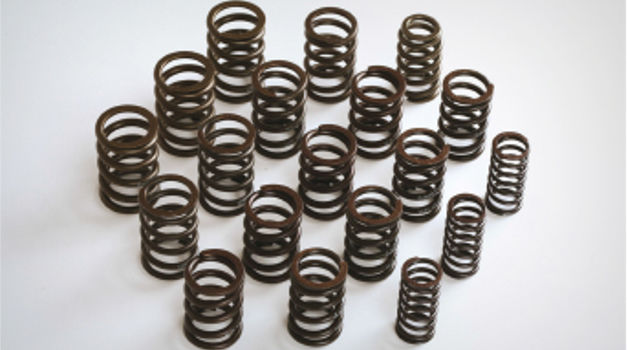 Valve Retainers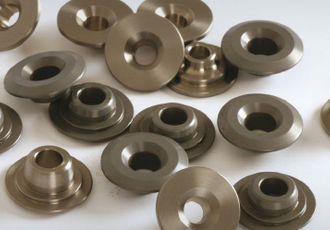 Taper accuracy, for collet location, spring fit and careful material selection are all key elements in valve retainer design.
The flexibility of our in house manufacture of retaining caps gives us the ability to produce quantities from one engine set and upwards.
Produced in aerospace grade aluminium, Steel or titanium with treatment where applicable we stock caps to suit most popular applications and offer a competitive price and turnaround on custom manufactured items.
Valve Spring Kit
Valve train reliability is enhanced by ensuring precise control of spring installation height and correct retainer fit.
Using in house manufactured spring retainers and base platforms, we offer a comprehensive range of valve spring kits.
Facilitating installation and improving valve train assembly times our kits ensure the correct valve spring fitted height is achieved without further modification of the cylinder head.

Performance Camshaft Kits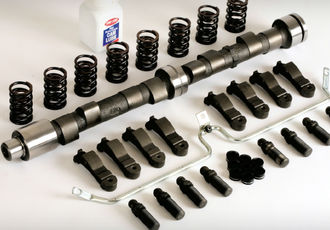 The correct selection of associated components is critical for a camshaft's lasting reliability. To facilitate this we were the first performance cam manufacturer to offer complete boxed camshaft kits.
Cam kits include all the necessary parts to ensure easy installation with the correct cam followers and valve springs for long term reliability.
Enhanced engine performance in a single pack.
Adjustable Cam and Auxiliary Drive Pulleys
Lightweight, perfectly balanced durable and adjustable cam drive pulleys and auxiliary drives are an essential part of any race engine.
All Kent Cams gears offer the highest level of concentricity. This is of particular importance on both silent and bush type chain drives which are often employed in high speed engine applications.
Produced in house in both steel and aluminium, our adjustable cam gears are available from stock for the most popular European automotive applications.